Environmentally Safe and Non-Toxic
In order to remain as eco-friendly as we want to be, we prioritize the science behind our services. Our promise is to only use the most advanced, non-toxic and chemically safe products on the market, including the following.
Cleaning Agents
Vegetable-based soaps (i.e. Earth Aware, 7th Generation)
Baking soda
Borax
White vinegar
Water
Cleaning Tools
Pumice stone
Steel wool
Sponges
Brushes
Squeegees
Putty knives
Microfiber cloths
Miele vacuums
At Emma's Eco-Clean, we've replaced conventional cleaning cloths with antimicrobial microfiber cloths. These cloths clean greener and drier while removing more dust contaminants than other cleaning cloths. We use a color-coding system to eliminate cross-contamination. Plus, since microfiber is positively charged, it removes all the dust particles it touches.
We are committed to giving you a cleaner home or business with the safest possible products. Given our non-toxic status, we specialize with individuals with chronic illnesses, asthma and allergies. Get in touch with our team today to get started.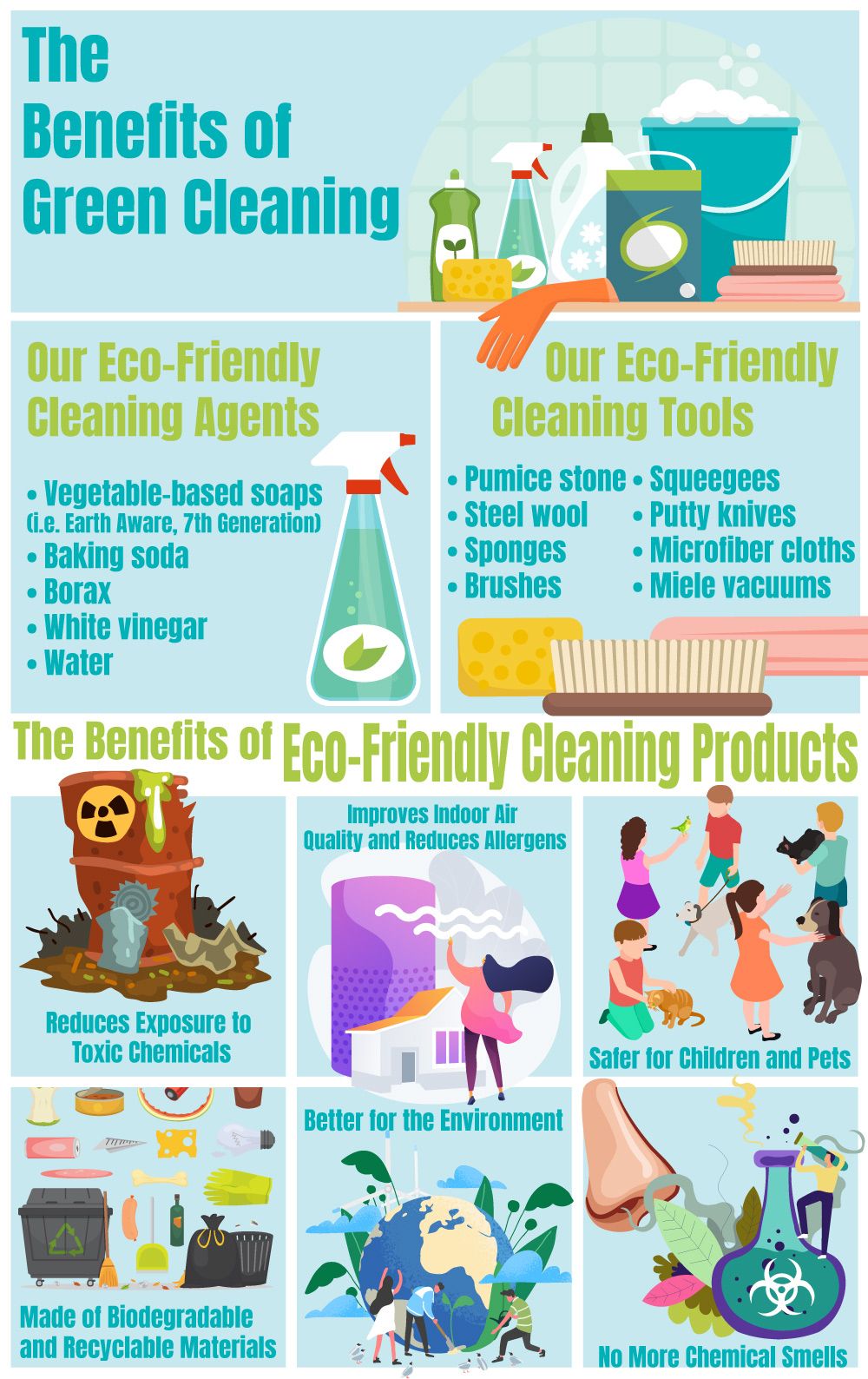 Non-Toxic Cleaning Process
Get clean without the nasty chemicals! The majority of cleaning companies use cleaning products that contain hazardous chemicals which contaminate our groundwater and the air breath. These chemicals can be dangerous for both residents and cleaning workers. We are professionally trained in and dedicated to least-toxic cleaning methods which utilize a wide variety of tools as well as toxin-free (or low toxics) cleaning agents. Looking for high-quality eco-cleaning services? Contact us today!